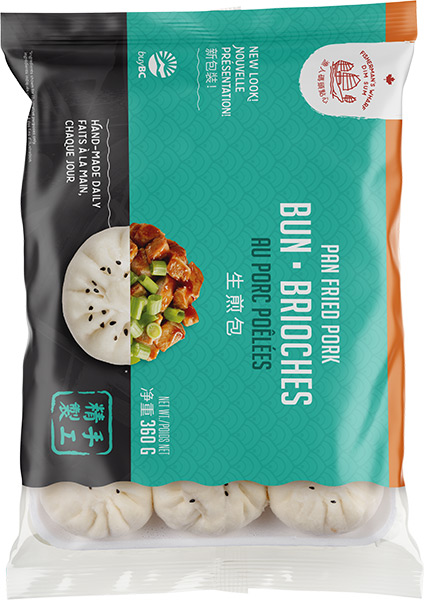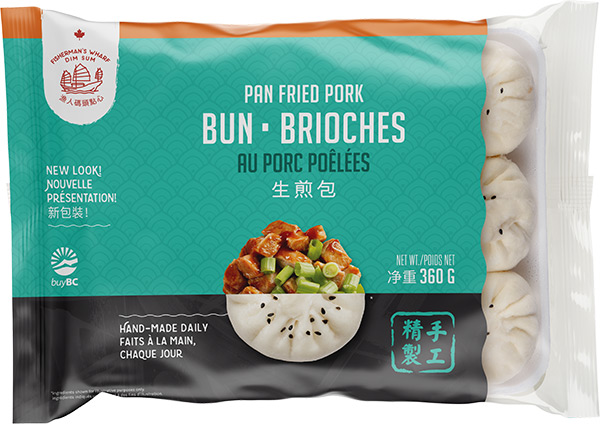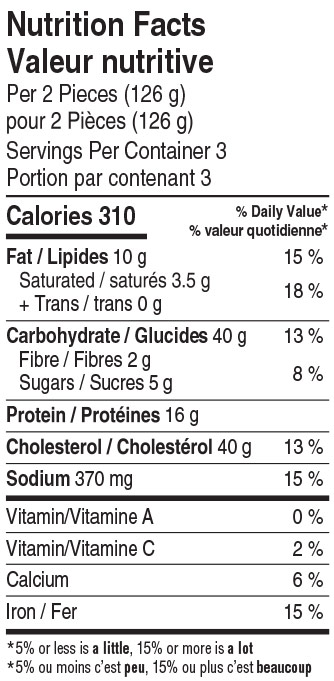 Pan Fried Pork Buns
Ingredients
Wheat Flour, Yeast, Aluminum Free Baking Powder, Canola Oil, Pork, Soy Sauce, Salt, Sugar, Green Onion, Oyster Sauce, Hoisin Sauce, Sesame Oil, Monosodium Glutamate.
Cooking Instructions
Steamed
Steam buns for 10 minutes, or defrost in the microwave for 1 minute.
Pan Fry
Add oil to frying pan at medium heat. Fry buns for 2 minutes, until the bottom turns crispy brown. Garnish with green onion and sesame. Ready to serve.