Authentic, traditional dim sum that's easy to prepare and made to be shared
We're all about family, good food and making great times even better. Our founders, Helen and James, immigrated to Vancouver in 2011 after falling in love with its diverse culture, sense of community and mild climate.
Our passion is dim sum: making high quality products from premium ingredients. It's why we set up production for preparing our own line of dim sum products for wholesale and retail clients. Our mission is to share our authentic dim sum cuisine with others. We offer convenience without compromising taste or quality. We wanted to create a dim sum experience that anyone could enjoy – anytime, anywhere.
We decided to call our product line Fisherman's Wharf as a way to honour one of the biggest and busiest areas on the west coast. Fisherman's Wharf is a popular destination and is home to Canada's largest commercial fishing fleets. The sights and sounds of the area contribute as much to the experience as does the vast array of local, fresh products that are available.
Our in-house Chinese dim sum chef applies his knowledge of traditional dim sum preparation to all our products – from dumplings to wontons and more. We take pride in knowing that all our dim sum is handmade daily, using premium ingredients that ensure quality, freshness and flavour.
Our current facilities follow stringent food safety guidelines and we are constantly seeking ways to improve on the dim sum experience for our customers.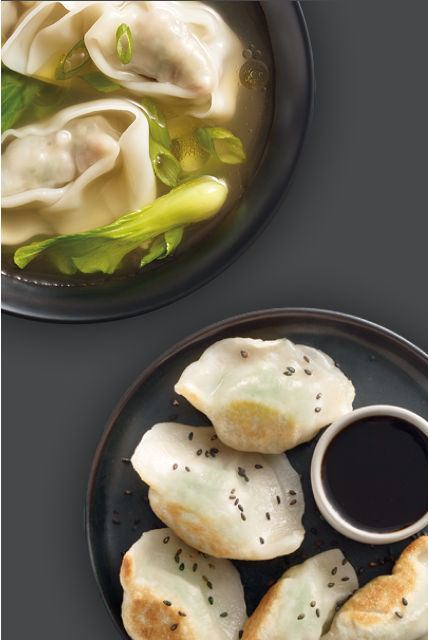 Handmade daily in-house using traditional preparation methods to ensure flavour and freshness